Katherine Graham-Leviss writes for the Harvard Business Review about the difficulty of cultivating innovation as a quality in leaders and organizations as a whole. Leadership development needs to put a heavy focus on developing innovative leaders.
Read the full original article from Harvard Business Review.
Graham-Leviss cites the Conference Board's 2015 CEO Challenge study, in which 943 CEOs ranked "human capital" and "innovation" as their top two long-term challenges to driving business growth. According to XBInsight, the only thing non-innovative leaders do better than their innovative counterparts is ensure order and accuracy: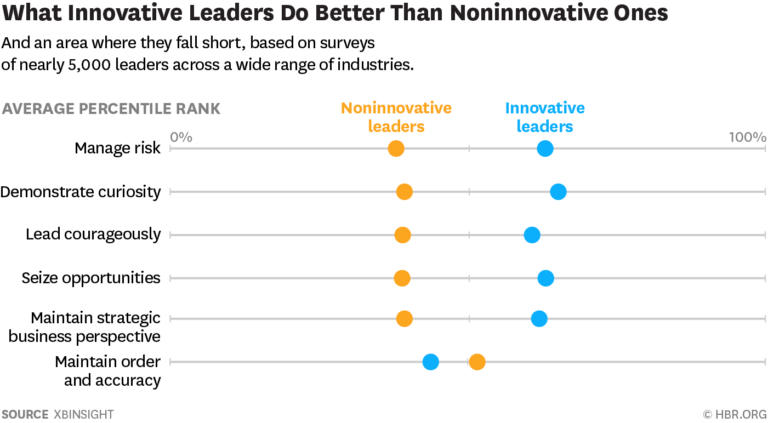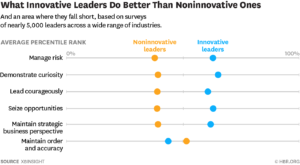 While order and accuracy is important, you can see there are many other areas in which it is better to be an innovative leader. Managing risk, demonstrating curiosity, seizing opportunities, and maintaining strategy can only be achieved by innovative leaders. Perhaps most importantly to us at Strive, only those who adopt an innovative leadership style lead courageously –something our world certainly needs more of.
Strive's mission is to spread the power of character-driven leadership.